When the restaurant group introduced a rebrand in 2017, all interior elements needed to be updated in order to be on brand. Items below are a sampling of work produced. 
My Role: Art Directed designs; assisted with specifying install location in restaurants; worked with development team and signage companies to facilitate installation. 
Using an mix of words and new-branding illustrations, this vinyl graphic helped convey B.GOOD's food ethos messaging in a fun and whimsical way in the restaurants. This "feature wall" is in a different style than other in-store branding elements to intentionally draw attention to the space. 

step & repeat (printed in white)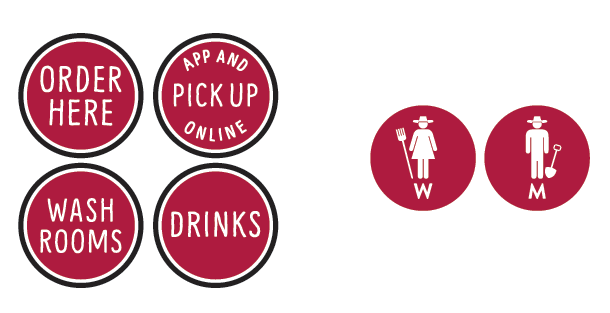 Large format environmental sign that showed b.good's commitment to the community. Maps were printed on chalkboards which allowed for the information to be updated regularly.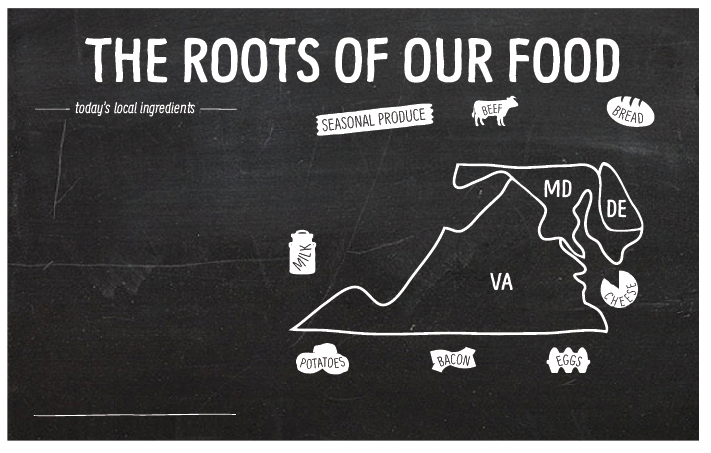 used on beverage dispensers 

panels designed for digital menu boards
"Coming Soon" Window Signage
Custom-size posters that were installed in the windows of the restaurant during the months of construction. They were used to generate mouth-watering excitement of what was to come. 

Poster (left) was inserted into a free-standing frame in the restaurants at the POS. Window vinyl (right) was applied to outward facing windows. Both were used to promote sales of wraps, a limited time offer.